Ranua has many different accommodation services; cozy cabins, floating igloos, high-quality holiday villas, detached houses, comfortable campsites and atmospheric glass igloos. Something for everybody!
Explore the selection in more detail and book the accommodation that's just right for you!
Possible questions and reservations directly from the respective operators.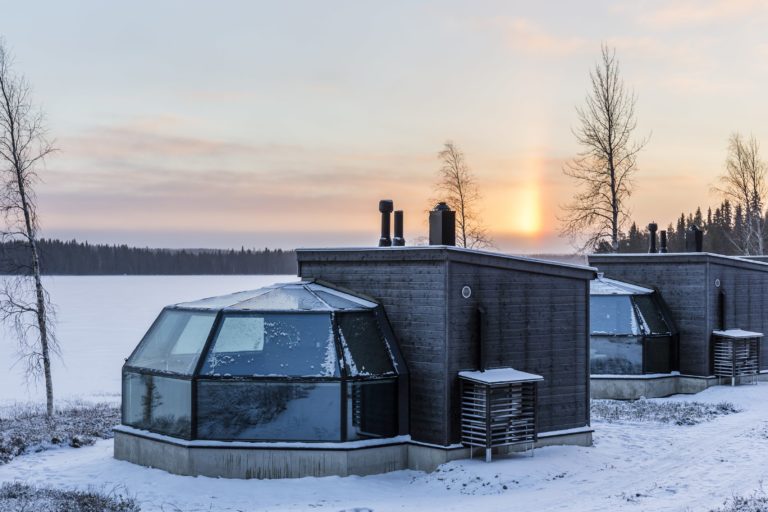 Experiential accommodation
Arctic Guesthouse & Igloos – floating igloos
Arctic Igloos – glass igloos
Ranua has two types of igloos; floating igloos that can be moved around both in summer and winter and glass igloos that are on the shore of Ranuanjärvi in ​​the igloo village.
In the igloos, you can admire the nightless night, the starry sky or, with good luck, the northern lights right from your bed.
You will spend an unforgettable night in the igloos!
Experiential accommodation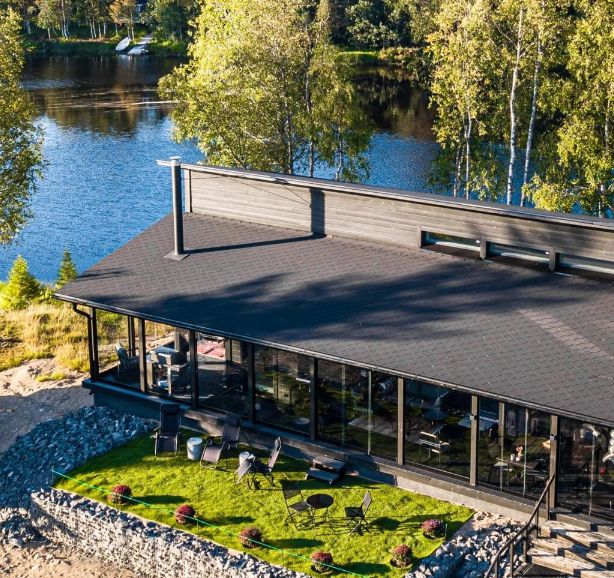 Holiday villas
Villa Wikkelä
Gulo Gulo holiday villas
Villa Huilinki
Villa Kuulas
Villa Wikkelä is located on the shore of Simonjoki river, about 18 kilometers from the center of Ranua. There is a jacuzzi on the terrace and a beach sauna in the yard. The villa is surrounded by beautiful nature with forests, a river and the northern lights. The villa can accommodate 8 people.
Gulo Gulo's Holiday Villas are located opposite the wildlife park, and each villa has all the amenities needed for a relaxing vacation. The villa can accommodate 6 people and the apartments can easily be combined into a holiday villa for 12 people. The holiday village has its own shed and right next to it you can access nature trails or a snowmobile trail.
Villa Huilinki is located in a quiet and scenic area, and is well equipped. There is a beach sauna and a sauna in the courtyard area, and there is a shed about 300 meters away. The beach is shallow and there is a playhouse with toys in the yard.
Holiday villas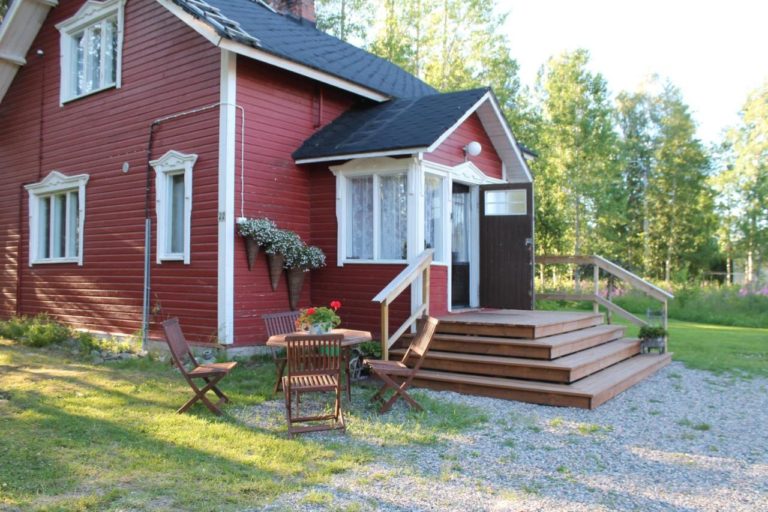 Cottages and apartments
Villa Havula is located a 6-minute walk from the beach and you can go hiking, skiing and cycling in the area. Ranua Nature Park is 1.3 km away and Lake Ranuanjärvi is 1 km away. Villa Havula has free bicycles to borrow, a garden and barbecue facilities.
Cottages and apartments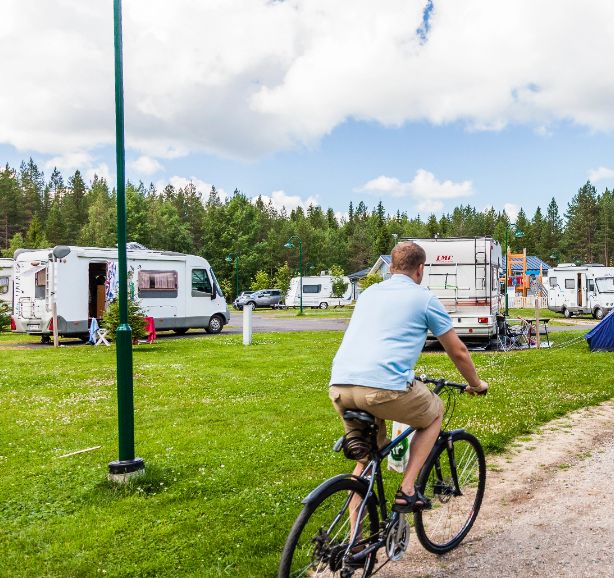 Camping and other accommodation
Camping Wildlife Park
Camping Lake Ranuanjärvi
Arctic Guesthouse & Igloos – inn
Ranua has two campsites, one of which is right next to the wildlife park and the other on the shore of Lake Ranuanjärvi.
Camping Wildlife Park offers caravanners and campers a comfortable place to stop and is open all year round. In addition to the wildlife park located in the immediate vicinity of the caravan area, the nature trail with its houses and sheds offers nature experiences. You can rent a fat bike from Ranua Resort and explore Ranua's nature by bike.
The peaceful Camping Lake Ranuanjärvi is located near the center of Ranua, in the immediate vicinity of the lake shore. The campsite has tent and caravan sites, as well as summer cottages. The area has SUP boards for rent, fatbikes and a rowing boat, as well as a sauna that can be rented for use by your own group.
The Gasthaus Ranua inn has a wide selection of rooms of different sizes, which are well suited for travel groups of different sizes. The inn also has a restaurant that serves guests every day, all year round.
Camping and other accommodation